VINTERSKOLEN
7 – 14 january 2024
Vråvej 4, 6630 Rødding
Participation:
For the first edition of Vinterskolen, only KD students of HfG Karlsruhe, can apply.
A maximum of 20 students can participate, where those who took part of the seminar The Tangible Destination will be favoured first.
If the number of registered people exceeds 20, participants will be selected on the basis of a description of motivation.
Costs:
The course is free, accommodation is 50 euros pr. night.
Participants must cover their own expenses for the purchase of food and transportation.
All meals are organized and prepared together.
50 % of costs for transportation and accommodation is covered by the HfG.
Team:
The programme was initiated by prof. Line-Gry Hørup, developed and carried out by Olha Hordiienko, Sandra Scheik, Isabel Motz, Nils Bergmann and Jana Renger.
Schedule:
Sunday 7/1: Arrival afternoon-evening. Welcoming dinner together
Monday 8/1: Introduction talk. Express-presentations of each person's practise, with a few images.
First assignment: Invitation for exhibition.
Scenographer and light designer, Rosa Birkedal will lead a workshop in Art Therapy all day.
Tuesday 9/1:
ORBI-team introduction to woodworkshop.
Dinner and reading in the cabin.
Wednesday 10/1: Working on setting up the printshop.
Sauna-gus evening.
Thursday 11/1: Trade union lecture in the morning + Field trip to Tønder with introduction to collections by curator Rune Finseth.
Friday 12/1: Morning meeting: Status.
Saturday 13/1: Finishing projects leading to final dinner, exhibition and party.
Sunday 14/1:
Cleaning, saying bye and departure.
When:
7 – 14 January 2023
Where:
Vrå, Southern Jutland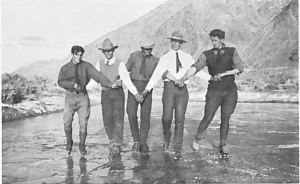 Fromt the students of the HfG:
In the glittery, icy-cold snow, inside a cozy hut built of wood, there is an island where emerging designers can gather to talk, share, observe and work together. What does it mean to work together as designers and what is the role of designer in terms of uniting? First of all, how do we define "the designer"? In recent years the role of the designer has become more and more equivalent to the role of the artist. Historically the meaning of being a typographer or designer is not that tied to a persons inner life, as a designer in some ways give away their personality, when working for other people.
The design industry nowadays can be described rather as a collection of individual success stories. What if we take a look back to the times when design was a part of manufacturing, producing things collectively, without romanticizing the inequality and vulnerable position of the workers? What if we adopt this approach, but change its meaning? How can we reduce excessive competition and turn it into the strength of a collective? An individual is always more likely to become a precarious worker than a group. Group accumulates power and warmth.
We will look in the collective work through the prism of guilds and collective craftsmaking and think how we can adopt this in modern labor. Looking on an ethnography of a guild of weavers, spinners and dyers, a sense of self is enhanced by becoming and being a maker through creative doing, and a collective sense of self develops from belonging to a guild.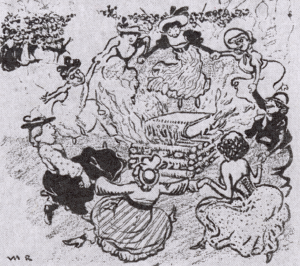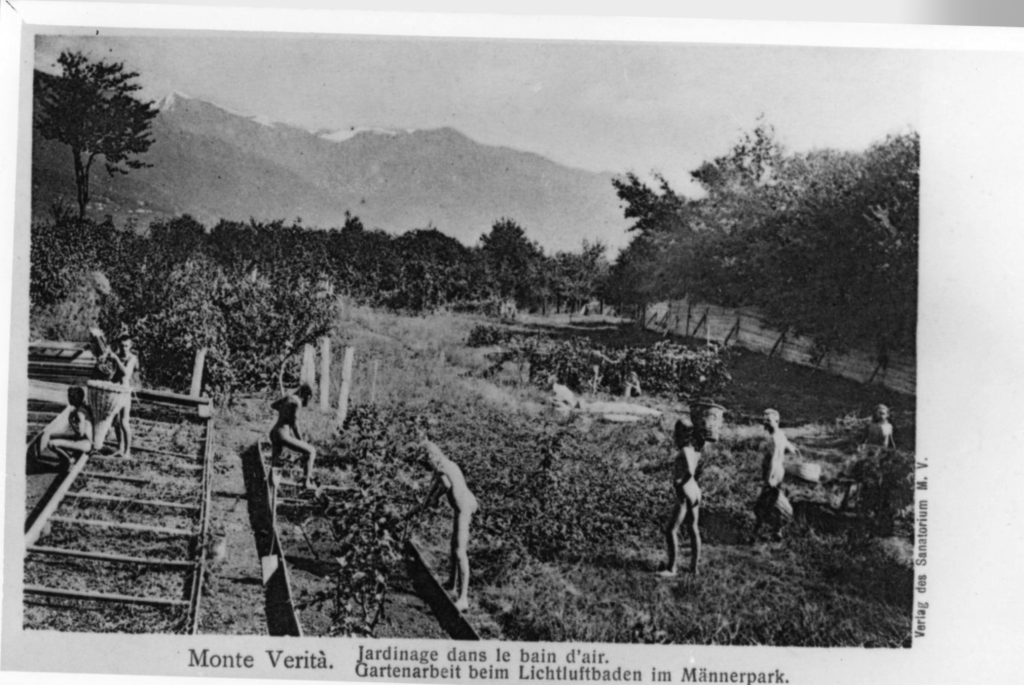 Activities
( 1 )
Establishing working facilities for the winter school; setting up a printing press; writing a manifesto for school making; creating small workshops.
( 2 )
Teaching each other on the history of trade unions in history of design.
( 3 )
Workshop "splendid splinters" with ORBI-team on working with wood; building a chair workshop.
( 4 )
Working with the archive collection and/or quilting.
( 5 )
Collective reading series in the winter cabin.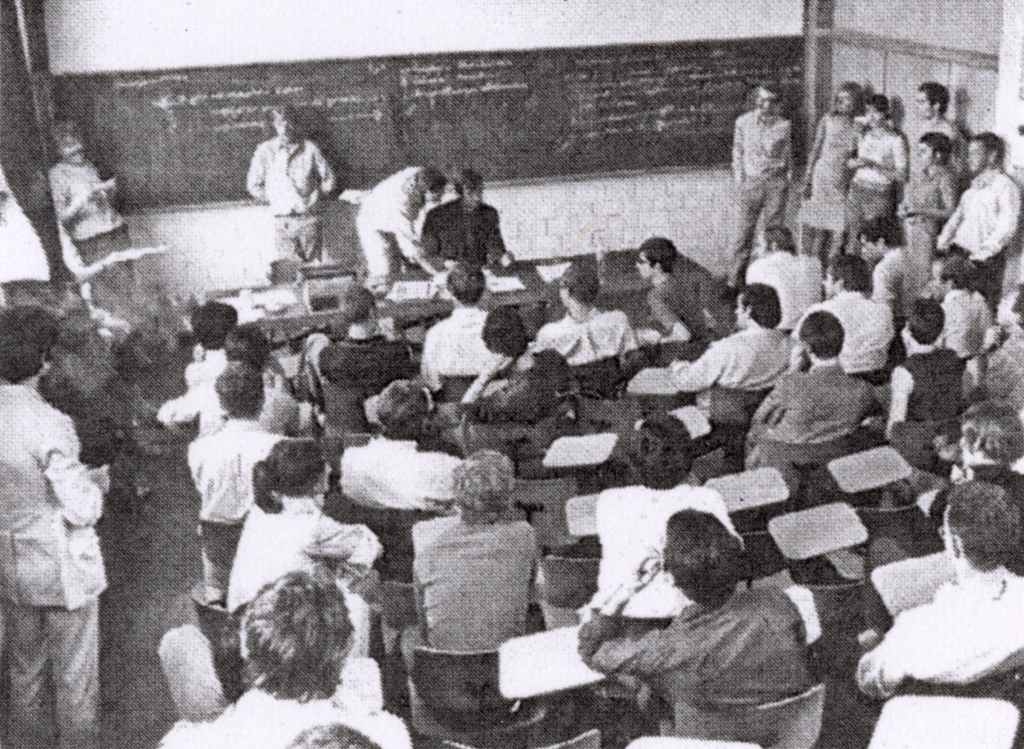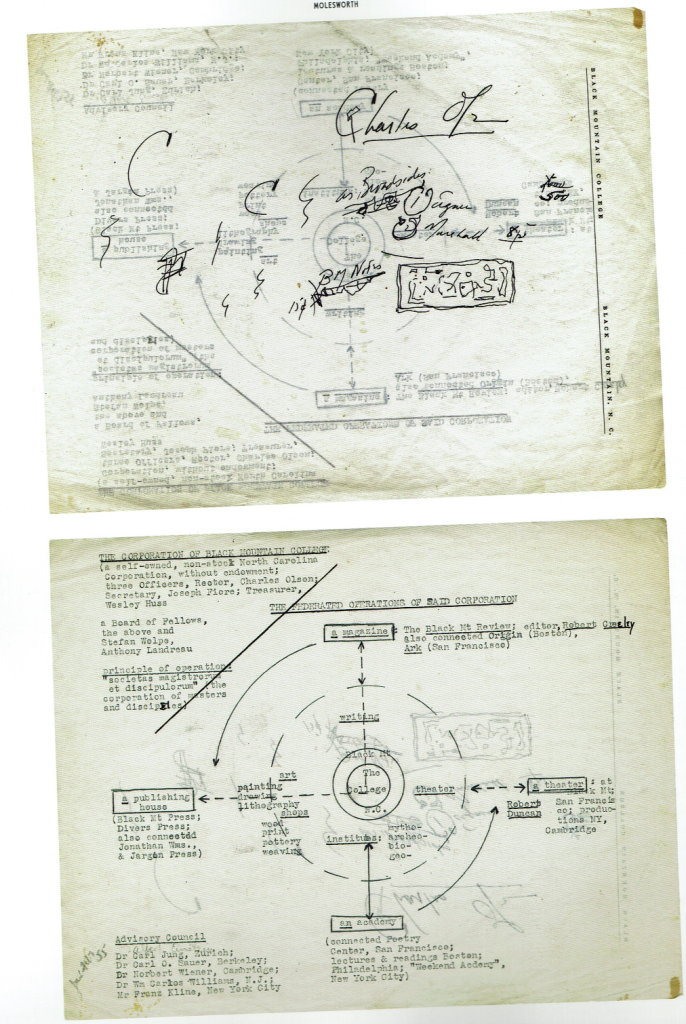 Winter School
The framework for the activities of Vinterskolen (winter school), is a decommissioned agricultural property in the small city of Vrå in the countryside of Southern Jutland, Denmark hosted by the association ORBI. Since 2019, art directer Hans Peter Dinesen from the wood company Dinesen and architect Peter Møller Rasmussen from Royal Danish Academy of Architecture hosted Sommerskolen (summer school) inviting architecture students to build new spaces as well as rebuilding existing, at the property in Vrå. During the 2021 edition of Sommerskolen, the theme was 'Urbi et Orbi*', and work began on converting an existing farm house into a residency.
Vinterskolen's first edition invites students of Visual Communication at HfG Karlsruhe to plan a programme, themed 'The Tangible Destination'. The activities will focus on methods of critical graphic design, as well as the maintenance of the Greatest Hits Library.
*A common phrase in the papal blessing of Rome since the 13th century, meaning: 'for the city and for the world' – colloquially meaning something more in the likes of 'everywhere and anywhere'.
Greatest Hits Library
The library consists of donated books and facsimile editions made and chosen by participants of the programmes of ORBI. The intention is to accumulate a reference library for future participants.
A facsimile, is a version of a book – a replica – but just how precisely identical remains open for debate. Meant for safekeeping, method training, a term coined for primary use at rare, old special books collections at institutional / national / royal archives and libraries.
The Greatest Hits Library was initiated as part of Sommerskolen's 2022 edition: 200 years Later.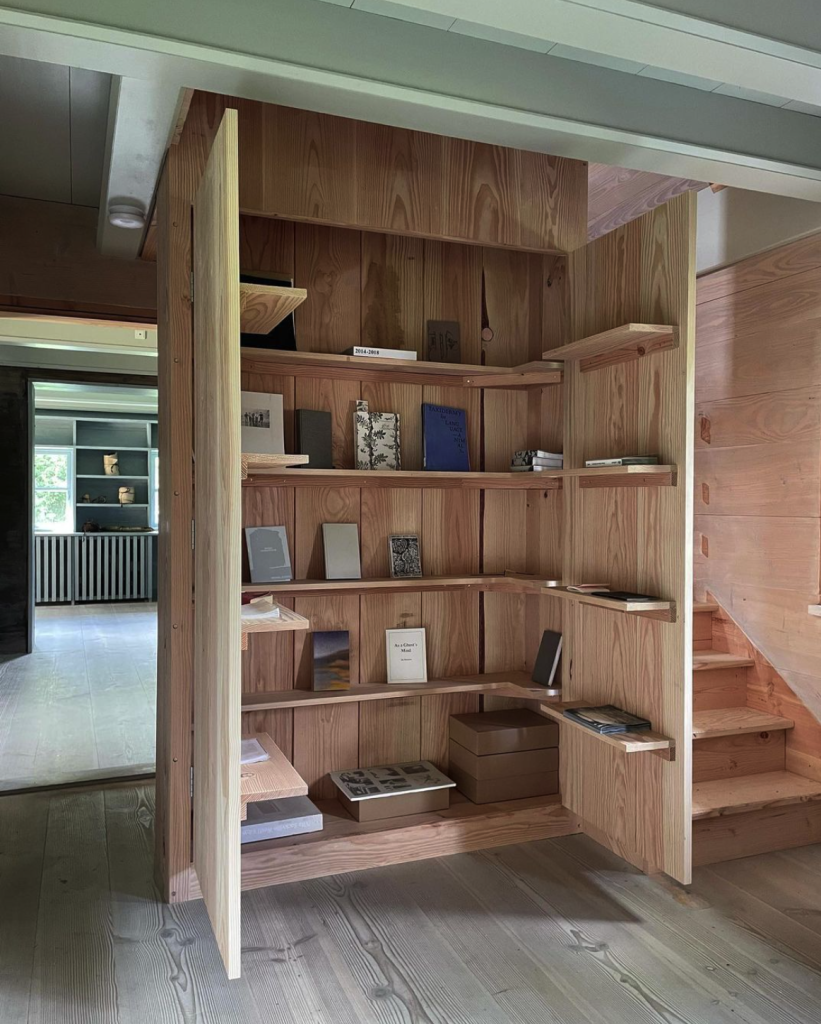 The Tangible Destination
Seminar description: "During the summer of 1965, I travelled across country with my younger brother, Carl, and a school friend who had a job lined up in Hollywood. Yet Berkeley—then the mecca of creative and political scholarship and action, where an important poetry conference was just about to begin—was the tangible destination. Little did I realize how this trip would affect the entire direction of my life. In retrospect it seems miraculous that being in a particular place at a particular time should activate or propel one's life in such a purposeful way. I was perhaps already primed. I was a novice, naive young votary. I was curious to hear some of the live voices of these persons I was privately emulating. They were less predictable, far ranging, their field was much more open, expansive. So-called subject matter was explicit, tender. The poems were political, spiritual. Lines were shocking, dissonant, powerful, beautiful, lyrical, strange. The audience stayed with these poets all the way. Responsive to the point of shouting out commentary. These were not entertainments. The poet was not a politician or salesman per presence, the groping for what was it? More light? More glimmers that were poems? Outside poems? The sense that one had a personal dance or motion in the world, a "job" to do, seemed to sustain this huge bear of a man whose feet lifted off the ground as he read, arms supporting his massive frame on the podium. And his arms had waved and danced in the air as he read, gestures into the ether. This was a body poetics. And these poets had put their whole beings on the line. Was I being too roman for a liberated life. Women could be empowered, more in touch with their bodies as landscapes for writing, not imprisoned by hope and fear of being desirable, feminine. Language could stretch to these new parameters. Other cultures—ancient cultures—were being rediscovered. We could see newly, freshly, through prehistoric eyes. Sappho's fragments were suddenly modernist poems. Ethnopoetics was as relevant—more relevant in fact—as it studied the songs and rhythms of the indigenous people of this continent—than the European canon. "Make it new". "Projective verse". "No ideas but in things". "Exploratory poetics". "Form is no more than an extension of content" "Duende. " "Personism." "Continuous present." Although I never eschewed commas, Gertrude Stein said they were only good for hanging your hat on. Of course!"
— Anne Waldman on the experiences which lead to establishing the Naropa Summer School programme: Jack Kerouac School of Disembodied Poetics.
We will examine ways in which to build a Winter School and propelled by this destination, the mechanics of building bricks will break off smaller imminent projects. We will study the history of off-site education, trace their lineage and plot a new target. We will learn to build chairs, draw-up space to work, write for the future, read from the past and produce books to the Greatest Hits Library (I will explain). We will ask: What could we do? More work? More paragraphs that were linebreaks? We will make various objects and attempt to open "the field".